Covid-19 Corona
9
If you say, "The LORD is my refuge," and you make the Most High your dwelling,
10
no harm will overtake you, no disaster will come near your tent. Ps. 91:9-10
From Gov. John Bell Edwards
Recommendations to Prevent Illness
Pray for the health of our people and that our leaders exercise thoughtful judgement during this time.
Stay informed about COVID-19 – I am sharing resources below that will be helpful.
In preparation for and during Communion Service please exercise extreme caution – to avoid possible transmission of coronavirus.
Communicate with your congregations about how to best take care of themselves and their families:
o Wash your hands with soap and water regularly for twenty seconds.
o If you are feeling sick stay home.
o Cover coughs and sneezes with a tissue or use the inside of your elbow.
o Limit close contact with others as much as possible and avoid shaking hands.
o If you feel the need to engage your primary care physician it is wise to call him or her prior to an office visit.
o We must understand that this virus has the most impact on individuals 60 or older or those with compromised immune systems – we encourage creative approaches to meet the spiritual needs of those members without putting them at risk.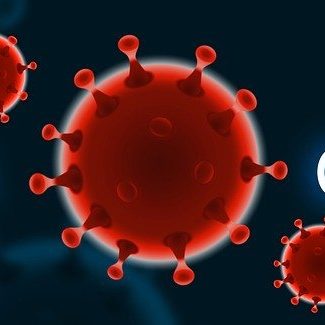 COVID-19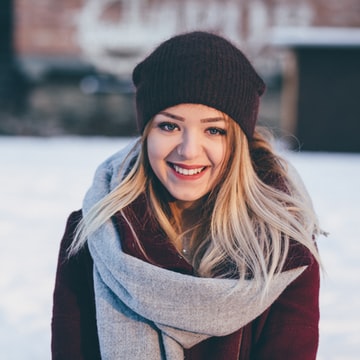 Lula Underwood
Engineer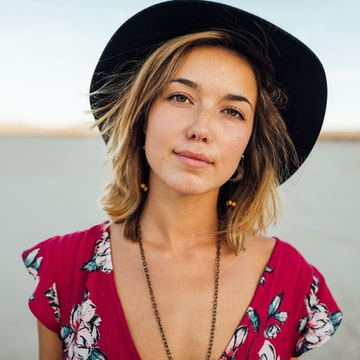 Ann Gonzales
CEO
From Gov. John Bell Edwards
COVID-19 Stay at Home Order
To further combat the spread of COVID-19 in Louisiana, Gov. Edwards issued a Stay at Home Order on March 22, directing all Louisiana residents to shelter at home and limit movements outside of their homes beyond essential needs.
Click here for the governor's official order.
On April 2, Gov. Edwards extended his stay at home order until April 30. Click here to read the extended stay at home order
Click here for a list of essential infrastructure.
YOU CAN
Go to the grocery, convenience or warehouse store
Go to the pharmacy to pick up medications and other healthcare necessities
Go to medical appointments (check with your doctor or provider first)
Go to a restaurant for take-out, delivery or drive-thru
Care for or support a friend or family member
Take a walk, ride your bike, hike, jog and be in nature for exercise — just keep at least six feet between you and others.
Walk your pets and take them to the veterinarian if necessary
Help someone to get necessary supplies
Receive deliveries from any business which delivers
YOU SHOULD NOT
Go to work unless you are providing essential services as defined by this Order
Visit friends and family if there is no urgent need
Maintain less than 6 feet of distance from others when you go out
Visit loved ones in the hospital, nursing home, skilled nursing facility or other residential care facility, except for limited exceptions as provided on the facility websites.
For businesses, the new Stay at Home order has limits on the following:
All places of public amusement, whether indoors or outdoors, including but not limited to, locations with amusement rides, carnivals, amusement parks, water parks, trampoline parks, aquariums, zoos, museums, arcades, fairs, pool halls, children's play centers, playgrounds, theme parks, any theaters, concert and music halls, adult entertainment venues, racetracks, and other similar businesses.
All personal care and grooming businesses, including but not limited to, barber shops, beauty salons, nail salons, spas, massage parlors, tattoo parlors, and other similar businesses.
All malls, except for stores in a mall that have a direct outdoor entrance and exit that provide essential services and products as provided by the Cybersecurity & Infrastructure Security Agency (CISA) guidelines.
Businesses closed to the public as listed in the order can conduct necessary activities such as payroll, cleaning services, maintenance or upkeep as necessary.
Any business not covered by the guidance from the CISA discussed in Section 3 of the order and not ordered to temporarily close must reduce operations to continue with minimum contact with members of the public and essential employees, while requiring proper social distancing, adhering to the 10-person limitation on gathering size.
Early learning centers and child care facilities adhering to the guidance issued by the Louisiana Department of Education and Office of Public Health may continue to operate.
Examples of Essential Worker Functions under the Cybersecurity & Infrastructure Security Agency (CISA) guidelines include:
Healthcare workers and caregivers
Mental health and Social Service workers
Pharmacy employees
Workers supporting groceries, pharmacies and other retail sales of food and beverage products
Restaurant carryout and quick-serve food operations and food delivery employees
Farmworkers
Electricity and Utility Industry Employees
Critical Manufacturing Employees (medical supply chains, energy, transportation, food, chemicals)
Petroleum, Natural and Propane Gas Workers
Transportation and Logistics Workers
Communications and Information Technology Employees
What is the difference between "Safer at Home" and "social distancing"?
Safer at home is a stricter form of social distancing. Safer at home means:
Stay home (stay unexposed and do not expose others)
Only go out for essential services
Stay six feet or more away from others
Don't gather in groups
From JPSchools Dr. Cade Brumley
Our Students and Parents
4/15/20
Dear JP Schools Family,
Today, Governor Edwards announced that all Louisiana school buildings will remain closed through the remainder of the 2019-20 school year. This is difficult news to hear, but we fully support the Governor's decision. The safety of our students and employees is our top responsibility. Our state has made great progress towards flattening the curve, and we all must do everything in our power to ensure the trend continues.
This announcement means our buildings remain closed. As we have learned over the past month, "school" is much more than a building. School will continue until students' last day on May 21. Just like it has throughout the closure, learning will continue in Jefferson Parish Schools. Our at-home learning resources are available to students in multiple forms and delivery methods.
Families with internet access should visit jpschools.org/LearnAtHome. That's our digital hub for a diverse offering of lessons, daily schedules, as well as self-guided, student-specific online programs. We're also encouraging families to email their teachers, as many educators have started offering online lessons through Google Classroom. Since schools closed in mid-March, we have trained over 2,000 educators (and counting) on Google Classroom.
For our families without the technology to access online resources, we will distribute a final round of learning packets at our Grab & Go sites April 28 and 30 that will last through the end of the school year. We will also announce information this week about a laptop loaner program for the final five weeks of school.
I know you and our families have many questions. Louisiana is not the first state to make this difficult decision, and it won't be the last. As we began seeing states make this call and the number of coronavirus cases rise in our region, we started planning for this possibility. I will keep you informed through our weekly emails, but stay in contact with your supervisor and continue to visit jpschools.org/coronavirus for the most recent district updates, resources, and a running list of frequently asked questions.
Schools will be the first line of communication for our families. Their biggest concern will be how this news impacts their child. We all learned about the Governor's decision today during his public announcement. This includes our principals, teachers, and support staff. I'm asking families to be patient as our educators learn and prepare information to share. All educators should continue to be available to families via phone and email. Take ownership of the questions you receive. If you don't know the answer, try to find it or point them in the right direction.
I wish we had answers to every question right now, but we don't. We have done our best to prepare for this situation while simultaneously leading the district through day-to-day realities of this unprecedented public health crisis. There are many moving parts and pieces. We want to make sure they all fit and work smoothly together. As we learn more information, we will share it with you. The most important thing you can do right now is to use whatever role you are in to serve our children and make things just a little easier on our families.
We will get through this together.
Dr. Cade Brumley
Superintendent
Jefferson Parish Schools