Internet Church We realized times have changed, people are engaged via devices more and more. We want you to be apart of The B. O. C. too. Join us every Sunday at 9 am for the Life-Changing Experience and Tuesdays 7 pm Life-Changing Word.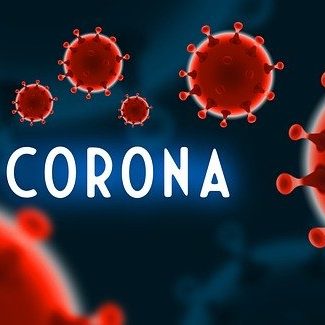 We Care About You!
Due to COVID-19/ Corona we have chosen to take our services online only. While this is an interruption of our norms, we are still committed to bringing you the word of God. Please Be Safe, Trust God, and we will see you soon!
"Because thou hast made the
Lord
, which is my refuge, even the most High, thy habitation;
There shall no evil befall thee, neither shall any plague come nigh thy dwelling." Psalms 91:9-10
From Gov. John Bell Edwards
Recommendations to Prevent Illness
Pray for the health of our people and that our leaders exercise thoughtful judgement during this time.
Stay informed about COVID-19 – I am sharing resources below that will be helpful.
In preparation for and during Communion Service please exercise extreme caution – to avoid possible transmission of coronavirus.
Communicate with your congregations about how to best take care of themselves and their families:
o Wash your hands with soap and water regularly for twenty seconds.
o If you are feeling sick stay home.
o Cover coughs and sneezes with a tissue or use the inside of your elbow.
o Limit close contact with others as much as possible and avoid shaking hands.
o If you feel the need to engage your primary care physician it is wise to call him or her prior to an office visit.
o We must understand that this virus has the most impact on individuals 60 or older or those with compromised immune systems – we encourage creative approaches to meet the spiritual needs of those members without putting them at risk.
From JPSchools Dr. Cade Brumley
Our Students and Parents
Meals will be provided weekdays from 11 a.m. to 1 p.m. (11:30 a.m. to 12:30 p.m. at Grand Isle School), beginning March 18. Families can pick up the first round of printed learning packets in the grab and go meal line March 18-20. New packets will be available March 30 through April 2.
Families can go to any of the 14 locations to pick up a free Grab and Go meal and at-home learning packet, even if the site is not their home school.
The grab and go locations are:
Bissonet Plaza Elementary: 6818 Kawanee Drive in Metairie
Emmett Gilbert School: 435 S. Jamie Blvd. in Westwego
Fisher: 2529 Jean Lafitte Blvd. in Lafitte
Grand Isle School: 149 Ludwig Ln. in Grand Isle (11:30 a.m. to 12:30 p.m. at this location)
Gretna Middle: 910 Gretna Blvd. in Gretna
Hazel Park Elementary: 8809 Jefferson Hwy. in River Ridge
Marie Riviere Elementary: 1564 Lake Ave. in Metairie
Marrero Middle: 4100 7th Street in Marrero
Meisler Middle: 3700 Cleary Ave. in Metairie
Riverdale High: 240 Riverdale Drive in Jefferson
Terrytown Elementary: 550 E. Forest Lawn Drive in Terrytown
Truman School: 5417 Ehret Road in Marrero
Woods Elementary: 1037 31st Street in Kenner
Worley Middle: 801 Spartans Drive in Westwego
Meals will be offered to any child age 18 and under (21 and under for special education students) regardless of whether they are a Jefferson Parish Schools student. Printed learning packets will be available for students in grades pre-K to 8th. Children must be present with an adult to receive a meal and learning packet. Meals will include lunch for that day and breakfast for the following morning. The printed learning packets are intended for families who do not have internet access to the resources available on the district website. High school students are encouraged to use the digital coursework linked at jpschools.org.
Great Things Are Happening NOW!
Pastor John E. Dillon, Jr.
Visit Us Today
7413 Ivy Street, Metairie, LA 70003
504-738-6505, 504-345-8636
Location
Body of Christ Fellowship Church
7413 Ivy Street
Metairie, LA 70003
Contact
Please contact us:
504-345-8636
Hours
9 AM Sunday Life-Changing Experience
6:45 PM Tuesday Life-Changing Word